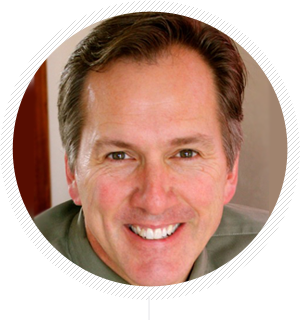 I don't know about you, but there is no shortage of things to do in my life.
So, when setting some new goals recently, I had to think really hard before adding, "Get fed" to the list.
By "Get fed," I mean, "Do more reading, learning, and creative thinking." It means, spend some time sharpening the saw, as Stephen Covey would say. But after noticing that this advice is consistently doled out my nearly every smart and successful person that I know, I decided to FIND time in my day, every day, to learn.
What a difference it is made!
Think, for a second, about the challenges in your sales day. Your skill set needs to include organization, motivation, creativity, inspiration, and lots and lots of communication. The good news is, every sales challenge you are having has been faced and conquered by somebody else. There is no need to reinvent the wheel.
Sure, you could attend a seminar and get a temporary boost. How often have you walked out of the session feeling like a recharged battery. But very quickly, life takes over and you return to your previous state of mind, already in progress.
My suggestion is that you find something to nibble on at the start of every day. Whether it's a book, an e-book, or (my personal preference) an audiobook, find a source of information that you can gain from an ongoing basis. If you are like me, you need to reread old favorites again and again.
And they don't have to be books on sales or selling. You can read non-business books and gain business knowledge just the same. How to Win Friends and Influence People. The Four Agreements. Re-Awaken the Giant Within. A New Earth. Strengths Finder. Well-Being. All of these titles are not necessarily designed to make you a better salesperson but every single one of them does just that.
Just like sales growth is a process, so is personal growth. It happens one day at a time, one book at a time. If you want to get better at both, get fed.
**********
If you liked the sales tip, do me a favor and share it. Thanks.
Got a Sales Challenge you want to talk about? Call me at 781-934-7036. And don't forget to visit the Sales Resources page at sales.epicomm.org
PagePath Technologies, Inc. Is a leader in Web-to-Print storefronts.[/fusion_builder_column][/fusion_builder_row][/fusion_builder_container]