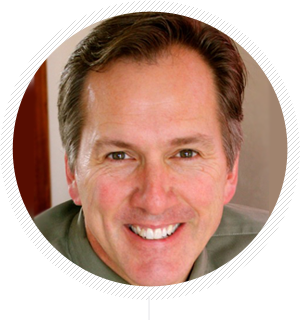 I am so upset with myself!
Recording last week's sales tip, I completely spaced and forgot to talk to you all about the significance of this prospecting month and the next two. March, April, and May are three critical sales months. Because of the selling cycle being roughly 3 to 6 months, what you do or what you don't do during this approximately 90 day period will determine your summer sales.
Come on. Everyone jump inside my DeLorean. We're going to get this puppy up to 88 mph and see what happens if we don't apply some urgency now.
Okay! The summer of 2015 is here and yes, your summer slowdown is underway, just as you predicted. The phone is not ringing and your commission check isn't enough to buy a cup of coffee. But this happens every year, right? I mean, it's inevitable… practically a tradition.
Well, let's look at a different possibility. Jump back to early March and make a special commitment to sales prospecting. Add two or three additional calls to your workday. Call on that prospect that you were trying to get a hold of last fall and make one more attempt to get an appointment. Turn up the sales dial just a little bit and let's see what that future looks like.
This outcome is far more desirable. Orders are coming in…NEW orders from new customers. The phone is ringing and your boss is happy. And it's all because you saw the importance of putting your head down and picking your prospecting activity up back in March.
The difference between a slow summer and an active summer comes down to your commitment to additional sales activity in March, April, and May. In fact, make extra sales calls in this time period and you will see the momentum carry you right into the fall.
Come July and August, you can't go back to the future and change your ways. So you'd better add some jigga-watts to your selling efforts starting right now.
•••
Okay, now it is your turn. What commitment can you make to increasing your sales activity and, almost as important, what will you need to do to stay on track? Add a comment (http://www.piworld.com/author/bill-farquharson/ and join the conversation.
•••
Did you like this video? Do me a favor: Share it. As always, the best ideas to drive your sales momentum and bring out your inner sales force are at sales.epicomm.org. While you are there sign up to receive these tips automatically.
Thanks!
Got a Sales Challenge you want to talk about? Call me at 781-934-7036. And don't forget to visit the Sales Resources page at sales.epicomm.org
PagePath Technologies, Inc. Is a leader in Web-to-Print storefronts.[/fusion_builder_column][/fusion_builder_row][/fusion_builder_container]