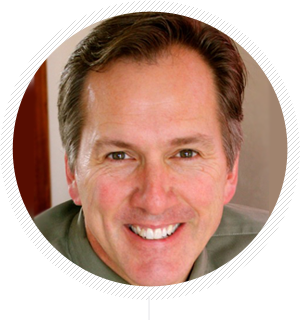 I know a guy who graduated from college as a Communications back major in the mid 80's. He was not a patient young man. His vision was literally to drive a new BMW immediately. He saw himself as being successful right away and while he didn't mind working for it, he didn't want to wait for it.
One of the interviews he got sent him to Atlanta. When he returned, I asked him how it went. He shrugged his shoulders and replied, "They offered me $15,000 a year. I can't drive a BMW on $15,000 a year. And besides, who's ever heard of CNN?"
True story.
Patience. When I graduated college in 1982, the advice I got was to "Work your tail off for the next 18 months. Study your craft and make it your goal in life to be the best salesman you can be. In doing so, you will set yourself up for five years of success." I followed that advice and worked through the daily frustration that comes with being in Sales. Every day would start with optimism, but it would end feeling defeated and I questioned my career choice. But, with my eyes firmly set on the horizon and a belief that hard work day after day will pay off, just not immediately, I soldiered on.
By the time that 18 month period was over, if you graphed my sales they would look like the classic hockey stick, angling up dramatically. I was on my way.
This is meant to be a message of encouragement. I talk to sales people every day and I know how hard it is regardless if this is your first day or your 30th year. Sales is difficult. I encourage you to stick with it, to stay optimistic, to remain upbeat, to have faith that soldiering on day after day will generate success.
Patience. Good things happen to those who wait. Just ask Ted Turner.
The next Sales Challenge starts Monday March 2, 2015. Three critical sales months are upon up. What you do (or what you DON'T do) in March, April, and May will determine your summer '15 sales. Come on. Invest $97 in your sales self. Take the Sales Challenge. www.thesaleschallenge.com
Call me with questions: 781-934-7036 or bfarquharson@epicomm.org
PagePath Technologies, Inc. Is a leader in Web-to-Print storefronts.[/fusion_builder_column][/fusion_builder_row][/fusion_builder_container]