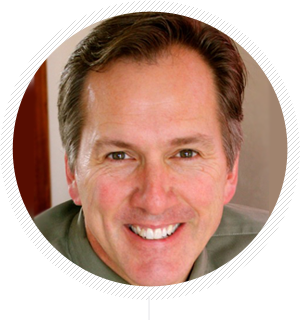 One of my crazy daughters, Emma, is a roller coaster nut. She's a big fan of Six Flags New England (which used to be called Riverside Park when I was growing up nearby) as well as Universal Studios in Florida and, of course, Cedar Point in Ohio.
In fact, my all time favorite sales tip video featured the two of us riding the Incredible Hulk while she screamed her head off.
Roller coasters are great for amusement, entertainment, and a thrill but when applied to the life of the salesperson they become problematic.
The high highs of sales (those times when you are crazy busy with orders and it seems like it is raining business), while profitable, can create a lot of stress and careless errors. Likewise, when things are slow (and I mean Death Valley slow), that little Judge who sits on your shoulder and whispers negative thoughts in your ear becomes louder and louder and self-doubt creeps in to your head.
Of course, no one sets out to create roller coasters sales. They occur when prospecting activity stops. We say, "I don't really need to do any selling right now. Heck, I've got orders in-house and that is far more important, right? So, all focus on those and get to the prospecting later."
Unfortunately, "Later," can be weeks down the road. By then, of course, business has slowed to the point when we can get back to the business of prospecting.
Being at the bottom of the roller coaster, however, is no fun. That feeling of plummeting (which I hate) can go on for weeks or even months.
As hard as it can be, it is critical to maintain a minimum number of new business calls every day, at best, for every week at bare minimum. We all know the feeling of being on that roller coaster.
If you check out the video that I mentioned earlier, the one from February 14, 2011, you will hear Emma screaming.
If you fail in your task is to keep that new business machine going, it will be you doing the screaming.
Here it is, buy the way: https://www.youtube.com/watch?v=SHDyFOdiFVM
The next Sales Challenge starts March 2. Go to www.TheSalesChallenge.com for more information or to sign up.
The next vertical market webinar is this Wednesday, February 18 at 1pm ET. Free to Epicomm members. $99 to all others. Sign up at sales.epicomm.org
PagePath Technologies, Inc. Is a leader in Web-to-Print storefronts.[/fusion_builder_column][/fusion_builder_row][/fusion_builder_container]