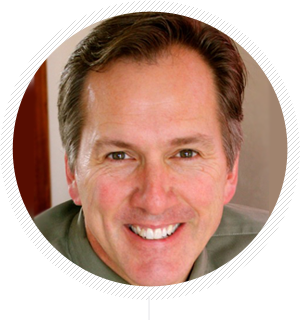 Can you clearly articulate your company's vision? This is probably not an issue if you are a selling owner (unless you don't have a vision). But if you are one of its salespeople, it's important that your words and actions line themselves up with the beliefs upon which your company is based.
Who are you?
You could probably answer that question personally. That is, you might say that you sell print (or packaging or labels or signage or large format or whatever) and that your goal or vision is to meet the needs of your customers. That's a good, generic statement and one that will suffice.
Can you define the soul of your company? Now, that question might cause you to scratch your head.
If you have never had this conversation, I suggest that you bring it up in your next sales meeting or, if you ARE the sales force, ask your boss to define his or her company vision. Don't have one? Get one. Write two words at the top of the page, "We believe…" and then make a list of anything that comes to mind. Continue this exercise over the course of several days until you have a full and robust description and then edit it down to something that captures the essence of the company. Voilà!
Many years ago, a new purchasing agent took over at one of my top accounts systematically pecked away at my business by nickel and diming me on price. In an act of desperation, I complained to the company's two founders, pointing out that her actions did not line up with their vision. I think I have told you the story before. What ended up happening was that she was fired. Part of my company's vision included doing business with companies of character and I pointed this out to them. It was a risk, but I knew them to be men of character and I knew that we did business together because our visions were in alignment.
We often get lost in the belief that price is King. The price conscious customer will always be there. So, too, is the one that believes in something more. What do you believe in? Who are you?
Visit my Sales Resources page: http://sales.napl.org/sales-resources/ for last week's Short Attention Span Webinar and a link to my blog
PagePath Technologies, Inc. Is a leader in Web-to-Print storefronts.[/fusion_builder_column][/fusion_builder_row][/fusion_builder_container]