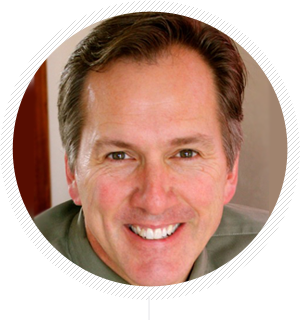 My day did not start off as I had hoped. I like to write these sales tips when I am in a good mood. But after a rude awakening from my 5:30am alarm and coffee that failed to provide the spark I needed to be Mr. "Good morning!", I was feeling like a death row inmate who was about to walk the Green Mile or maybe a Cubs fan, whichever is worse. I even tried to get the endorphins going by taking a walk, but that didn't work either.
The breakfast of champions followed, and then a shower. As I reached for my toothbrush, I stopped and looked around at the shelving in my bathroom. It looked like Aisle 5 at CVS: There were multiple types of "product" in various states of half-use everywhere.
Then came the purge.
Systematically, I began the process of throwing out item after item until I had only what I needed and use. Suddenly, I felt the kick of energy and motivation usually associated with caffeine.
Still wrapped in my towel, I went into my office, sat down at my desk, and continued to purge. With every filed piece of paper, with every rearranged office supply, and with every task that I added to my to do list, my mood improved and my day got better.
I can't explain why but there is a direct link between organizing yourself and creating your own motivation. It's weird but it works.
Most of us, myself especially, tend to spread out and before long our workspace looks like we've had our own personal tornado. By blocking some time off to purge, merge, and organize, I think you'll find that motivation is an ancillary benefit.
When I sold my house in Vermont, I took only one item from it: A sign now hangs in my living room that summarizes today's sales tip. I will leave you with its message…
SIMPLIFY
Visit my Sales Resources page: http://sales.napl.org/sales-resources/ for last week's Short Attention Span Webinar and a link to my blog
PagePath Technologies, Inc. Is a leader in Web-to-Print storefronts.[/fusion_builder_column][/fusion_builder_row][/fusion_builder_container]