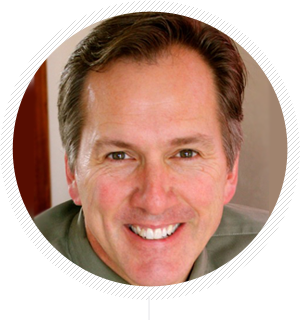 What kind or kinds of promotional products do you have to give your customer? I was never into pens or calendars or memo pads, personally. Some of my clients swear by them and that's great. Whatever works.
There was one item that I had found to be incredibly effective. It was this: an 18 inch metal ruler. Imprinted on one side is my former company's name, back when I was selling print, as well as my phone number. Over here, is what makes this idea unique.
I bought a bunch of these and kept them stored at a local trophy shop. When I wanted to give one to a customer or, more often, a prospect, I would fax over his or her name so that it could be engraved right on the ruler.
Now, I will stop here and admit that these are not cheap. This goes back 25 years or so but to buy them, have them engraved, put in a tube and mailed about was roughly $18 each. But here's the good news…
For years to follow, I heard from that client long after he or she has lost my business card and forgotten about the memo pad or calendar given to them by my competition. This metal ruler idea resulted in hundreds of thousands of dollars worth of business. The last time I heard from someone was 11 years after I gave him his customized ruler. 11 years.
I did a brief Google search on where to find a source for metal rulers and they're still out there. If you are looking for a way to be remembered, check out this option. And if you want to include me in your giveaway, Farquharson is spelled, "F-A-R…."
Visit my Sales Resources page: http://sales.napl.org/sales-resources/ for last week's Short Attention Span Webinar and a link to my blog
PagePath Technologies, Inc. Is a leader in Web-to-Print storefronts.[/fusion_builder_column][/fusion_builder_row][/fusion_builder_container]