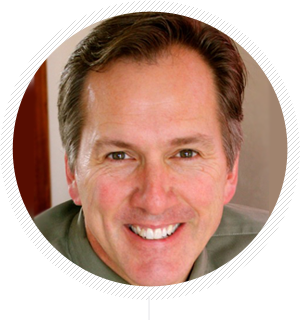 There is a wall that all of us in sales hit at least once. It happens when we are at our lowest. Our numbers are down and so is our attitude. We are questioning our future, sometimes in our present job and sometimes in the entire chosen field.
Take Print, for example. You can't tell me that you haven't thought about the future of this industry and wondered if it's not time for you to go find something else to do. All salesmen have. Go ahead and admit it. It's fine. But if you sit around and wonder if they're still enough of a market for you to be successful, I think you're asking the wrong question. If your focus is on the product or service you sell, you are using the wrong lens.
Here are the questions that I think you should ask— that we should all ask— when we are in that moment of self-doubt: Where are my customers going? What are their needs?
The salespeople at the printing and mailing companies who are making money these days are asking those bigger questions. They're no more focused on the future of print than they are focused on the future of the Internet. They're focused on the future of their customers.
Your ability to foresee where your clients and prospects are headed and get there before they do will put you in high demand. It's like changing your job title from, "Sales Representative" to "Business Growth Strategist." One sells stuff. The other helps clients to grow. Which one do you think has the greater future?
Here's my suggestion and I mean as in all seriousness: Take out a piece of paper and write down the statement, "Focus on the future of the customer." Stick it in an envelope and seal the envelope. On the outside, write the words, "Open when you are stuck." Sooner or later, you're going to hit that wall again and you will need to remember this lesson. When you do, open the envelope, read the note, and feel free to whack yourself on the forehead for me.
Visit my new Sales Resources page: http://sales.napl.org/sales-resources/ for last week's Short Attention Span Webinar and a link to my blog
PagePath Technologies, Inc. Is a leader in Web-to-Print storefronts.[/fusion_builder_column][/fusion_builder_row][/fusion_builder_container]