[youtube=http://youtu.be/6HSDpYj8C-8]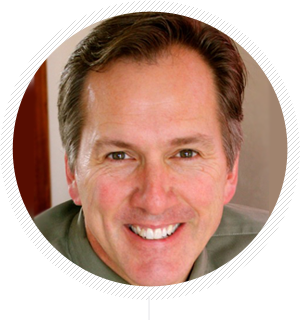 Good morning!
Do your friends know what you do for work? Sure, they might know that you are involved in printing or perhaps they just know that you sell something or other but are not really sure what.
And what about you? How well do you know what they do and the companies that they work for? Okay, sure, I would guess that most of us are well versed in the careers of our closest circle of friends. We could do a passable job of describing where they work and their job function.
But what about the next layer of friends?
What about the one after that?
When you think of these different layers, think in terms of Christmas cards. That is, we all have a list of people to whom we send holiday greeting cards. We've got our relatives and are close friends. After that, we typically go through a thumbs up/thumbs down decision making process on the remaining names in our address book, thinking to ourselves, "Is this person really worth the cost of a first-class stamp?" Those are the people that I'm talking about when I tell you that everyone needs to know what do you do and what you sell.
Why not send out an email, either personalized or a group blast, to as many layers of friends and acquaintances you can think of, explaining a bit about what you do and how you might be able to help them or those they know? At the same time, common courtesy dictates that you ask them to explainable bit more about what they're doing.
Neglecting relationships is a sad byproduct of this fast-paced and increasingly impersonal world. Most of us rely on that once a year "Gosh, where did the year ago? We should catch up soon!" Christmas card. That's not enough. Make your mother proud and spend a little time checking in with friends and tapping into their networks. It's the right thing to do and it just might open a few doors for you.
NEW DVD: The Challenges of the Selling Owner  Click here
Take The Sales Challenge—begins August1, 2013
Your AspireFor.com Sales Training Options:
PagePath Technologies, Inc. Is a leader in Web-to-Print storefronts.